Retour aux sources / Back to basics (2020)

Toile, mixte, 162 x 150 cm / Canvas, mixed media, 63/8 x 59 in.
© Souleimane Barry. Courtesy of the artist.
Souleimane Barry
" Figuratif imaginaire "

Souleimane Barry,
artiste peintre et musicien burkinabé, vit et travaille entre la France et le Burkina Faso.
Empreint du souvenir des paysages de la région de son enfance, des individus qu'il croise et a croisé, il retransmet leurs lumières, leurs visages et couleurs à travers ses peintures empreintes d'émotion combative, à la frontière entre l'imaginaire et le réel. Chacune est une histoire qui attache notre regard.
[more...]
Souleimane Barry is a painter and musician from Burkina Faso who now lives and works between France and his home country.
Inspired by the landscapes' memories of the region where he grew up of Bobo-Dioulasso (the economic capital), of the individuals he meets and met, he retransmits their lights, their faces and colors through his paintings imprinted with combative emotion, on the edge between the imaginary and the real. Each one is a story that catch our eye. [more...]
_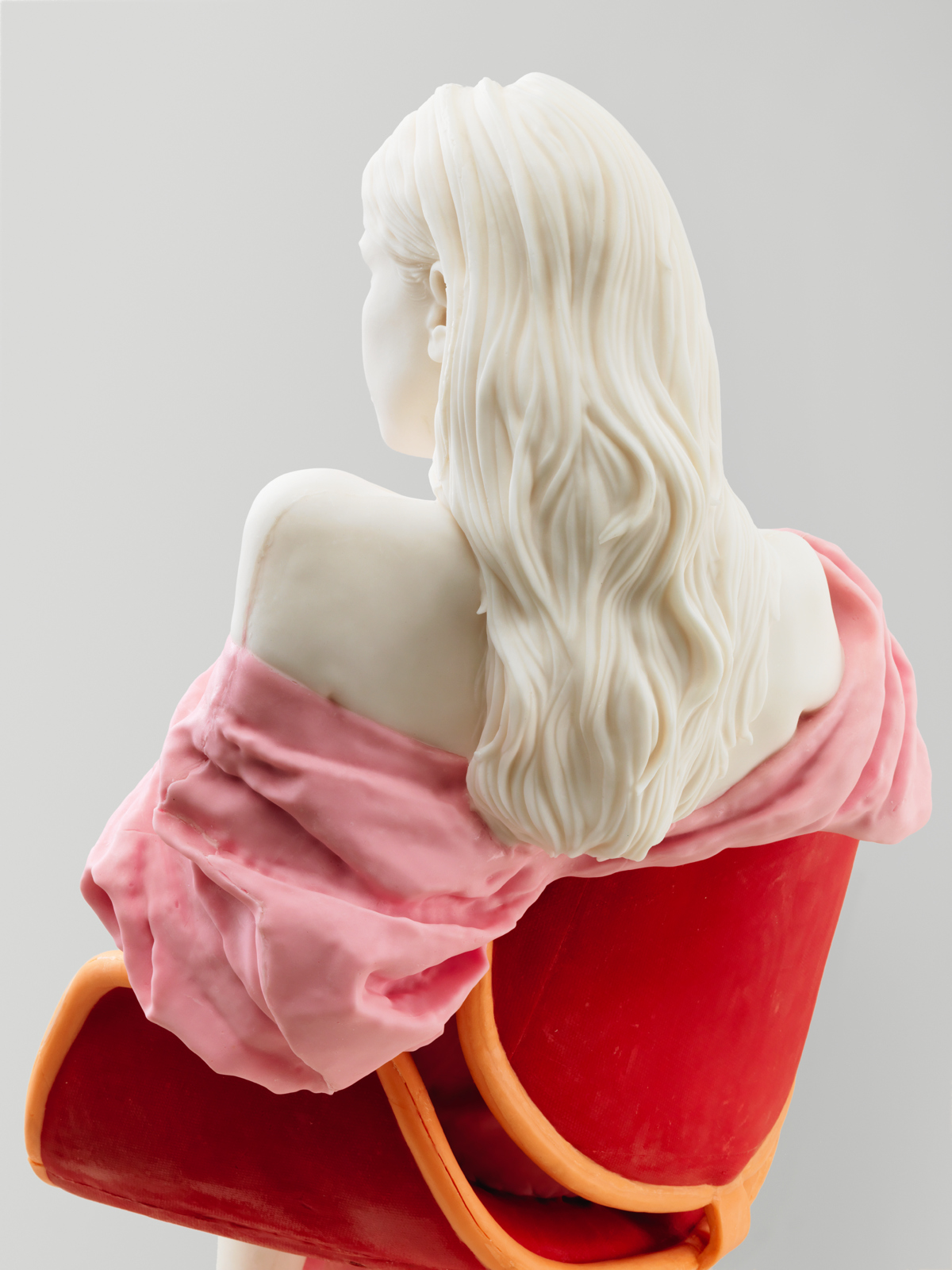 Dasha, 2018

Paraffin wax, microcrystalline wax, pigment, stainless steel, and wicks
66 7/8 x 57 1/4 x 58 1/2 in.(70 x 145.4 x 148.7 cm), Edition 1 of 2 & 1 AP
(UF.18.013)
© Urs Fischer. Courtesy of the artist and Gagosian
Urs Fischer
Urs Fischer,
Swiss-born contemporary visual artist living in New York City, explores the potential of materials and popular culture.
Working in collage, drawing, sculpture, photography and most notably installation, Fischer always makes room for humor and provocation or both.
[more...]
_
WHEN TINY FILM EQUALS EMOTIONAL MOMENT
The new short of Florence Pierre from FLOxGO for Burning Salt

Residue | Conception : Florence Pierre, Director : Florence Pierre, Dop : Gordon Spooner, Starring June I

_
A visual collection of Art stories:
Photo, Cinema, Art.s, Short, Dance
At the beginning it was the idea of building a small arts library. And then, little by little, the desire to share it. And then, little by little, the desire to meet THEM and talk about THEM. Choices, preferences, evidence, all assumed.
To know, to learn, a help to remember. Sometimes.
---
If you want to contact us please use
this contact form
or send us an
Email
Subscribe to our newsletter here
[video La Salamandre (1971)
Alain Tanner, Bulle
Ogier]
All rights for materials presented on SHOTnLUST belong to the artists.
Please feel free to contact us to add credit.
All materials are for non-commercial and/or educational use only.
SHOTnLUST copyright © All rights reserved.
Thanks to Jeff Koons for SHOTnLUST's logo inspiration.