Wrapped in His/Her Own Arm

© Bruce Cahn. Courtesy of the Bruce A. Cahn Estate
bruce cahn
" The single word that came to mind was masterworks "
THE LOCKWOOD GALLERY
Born in the Bronx, Bruce Cahn led an eccentric, yet solitary life driven by an all- consuming desire to live life as an ongoing creative process. The son of a prominent New York City caterer, he spent his childhood comfortable but socially disinterested, preferring to spend time in his parent's basement sculpting anatomical studies of the human form or mounting shows upstairs of his drawings and prints. After attending the Horace Mann School where he studied sculpture under the esteemed arts instructor Ion Theodore, he worked briefly for his father's Kosher catering company at the Grand Concourse employing his skillset and love of form to create custom ice sculptures for events.
Despite conventional success, Bruce's creative ambitions persisted. He continued his education at Bard College, where he studied with Harvey Fite, whom he visited at his quarry, Opus 40, in Saugerties, NY; Rhode Island School of Design; and with sculptor José Mariano de Creeft. He also became a lifetime member of The Art Students League, a refuge he routinely frequented to draw, paint, and make sculptures. It was within the walls of these institutions that Bruce began his far-reaching and lifelong exploration into the formal elements of art.
MARCH 13- APRIL 11, 2021
THE LOCKWOOD GALLERY, NY
BRUCE CAHN: DISCOVERED

Bruce Cahn: Discovered, a solo exhibition highlighting the prolific though little-known practice of the late artist Bruce Cahn (1942-2020). Cahn's creative approach was meticulous and extensively varied, exploring all media of visual art with aesthetic, conceptual, and technical precision. This focused survey will bring together over fifty multidisciplinary works—including marble sculptures, watercolors, oil paintings, photographs, and ceramics — that showcase the vast depths of the artist's complex and mysterious oeuvre.
+ https://www.thelockwoodgallery.com
+ https://www.thelockwoodgallery.com/current-exhibition
THE LOCKWOOD GALLERY
747 Route 28
Kingston, NY 12401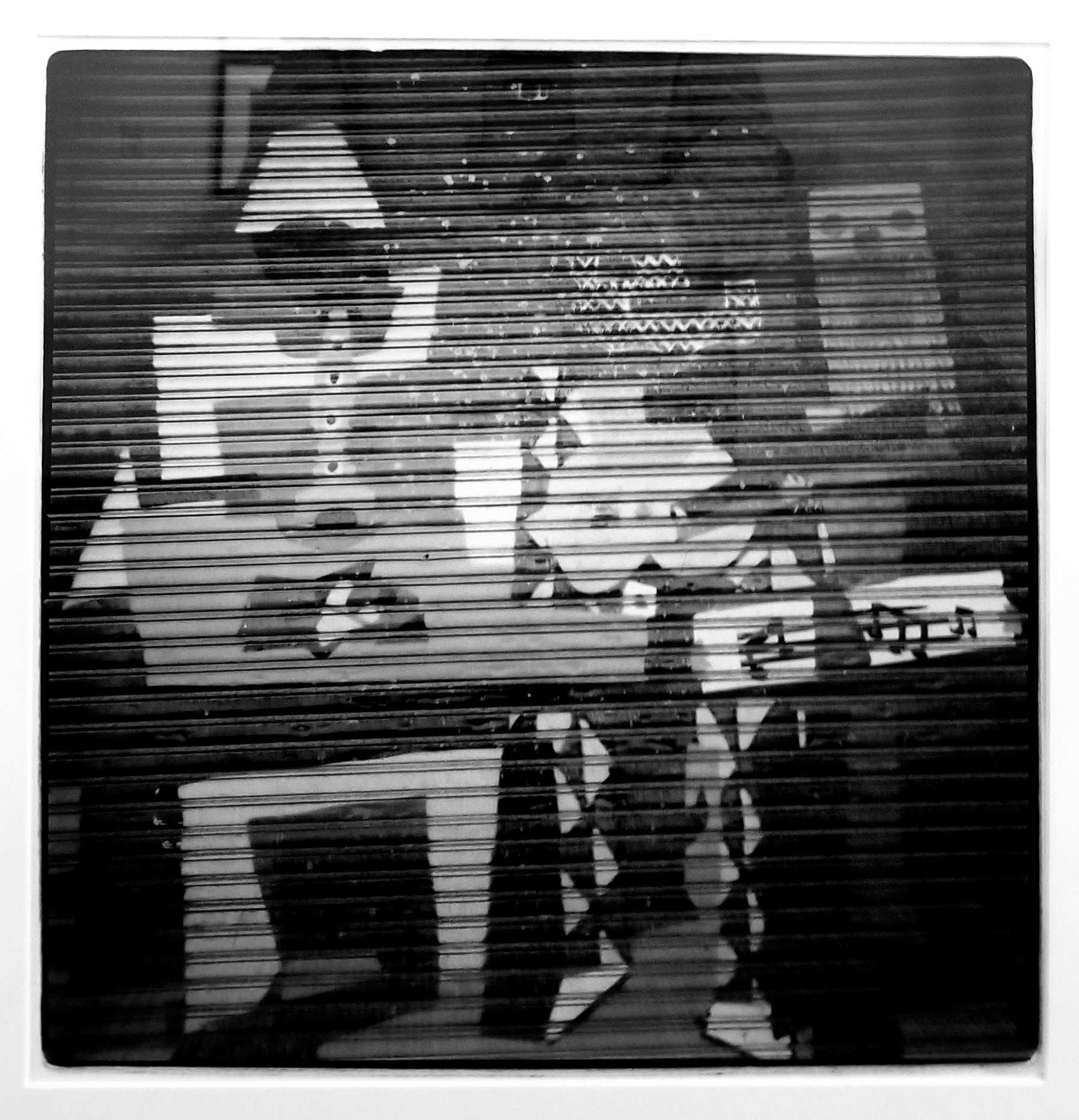 An outsider in many senses of the word, Bruce Cahn was a prolific and reclusive creator of a diverse range of distinctive images and sculptural objects. His practice was both obsessive and spiritual, working tirelessly, day-after-day, in private to perfect each hand- made visual art discipline—a goal he believed that would prepare him for his next life. Once he'd become an expert in one medium, he would turn to another – always learning, always growing.

In his isolation he amassed a lifetime of highly unique pieces, produced over a 25-year period inside of his modest Chelsea studio or cottage in Woodstock, and included street photography, analog photographs, nude watercolor studies, geometric oil paintings, and eccentric self-portraits. In this large and unusual collection, Bruce Cahn's extraordinary talent as a colorist, his sensitivity to line, and rhythmic compositions combine to create a formal beauty that finds a place in any defined art category.

Bruce Cahn's devotion to creativity was broad and continuous, an internal contest of mastery. Now, the public has the opportunity to view his prodigious body of work from a singular vantage.

Highlights Include:

PHOTOGRAPHY—Cahn's world class lighting, expertise, and creativity is on full display in this "Master Class" on black and white photography that examines a nuanced range of subject matter ranging from figure to street photography. All of the images were self-printed by Cahn in his lifetime, and most are non- editioned, unique prints.
WATERCOLORS—With a watercolor practice rooted in formal Color Exploration and Color Theory, Cahn quested to achieve something new with the medium. His complex colorwork, in examples such as "Reclining Nude" and "Portrait, is absolutely unique and hypnotic.
SCULPTURE— As a student of sculptors such as Fite and de Creeft, the quality Cahn's sculpture is envisaged. A number of the artist's sculptures will be on display in the current exhibition including his final, unfinished artwork.
CERAMICS—With only four examples known to be in existence, this is one of the rarer mediums employed by Cahn. All pieces will be included in the current exhibition.

Text extracted is a part of
BRUCE CAHN: DISCOVERED at THE LOCKWOOD GALLERY, NY


At the beginning it was the idea of building a small arts library. Then, little by little, the commitment to share it.
Choice, preference, ignorance, evidence, all assumed.
A desire to discover, an encouragement to remember. Sometimes.


shotnlust copyright © All rights reserved.