Alberto García-Alix

(b. 1957)
Alberto García-Alix
is a Spanish photographer from León, Spain. A National Photography Award winner in 1999, El honor de las injurias (2007), a documentary film about Felipe Sandoval.
"DES FAUX HORIZONS"







Un horizonte falso (A false horizon) is "a world of altered presences trapped in an instant of eternal silence. Here the visible is a metaphor of itself and of a thought. Thought as a revelation fuelled in a monologue that is stretched over a horizon. A false horizon..."

Mirada Frontal, Mirada de Púgil / Gonzalo García Pin
Each boxing match is a story: a drama without words. Alberto García-Alix´s photographs are also condensed stories, silent but eloquent stories. These are images imbued with a lyricism and stripped of artifice, poetry that always finds a place to settle within the framework: the tension in the foreshortening of a face, the tip of a shoe, a skewered vagina, the body of a bird, fuzzy profiles of a building … Direct poetry that explodes before our eyes with the radiance of a whiplash.(...)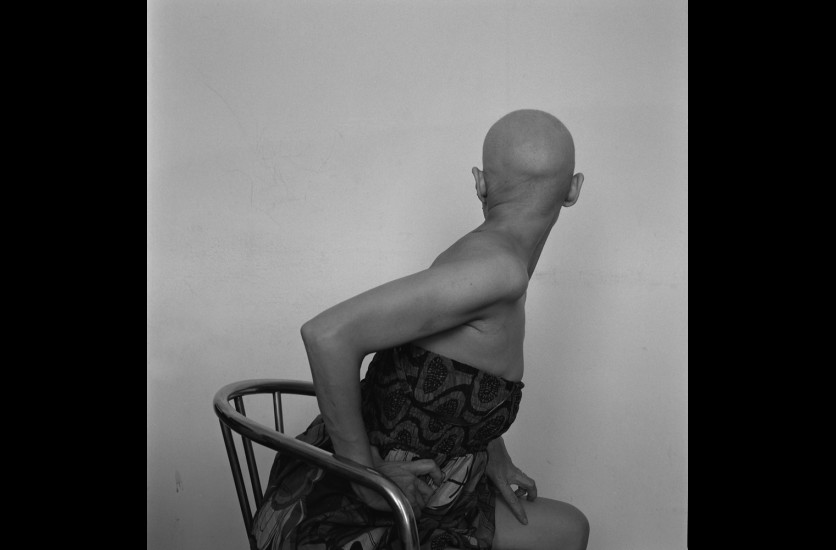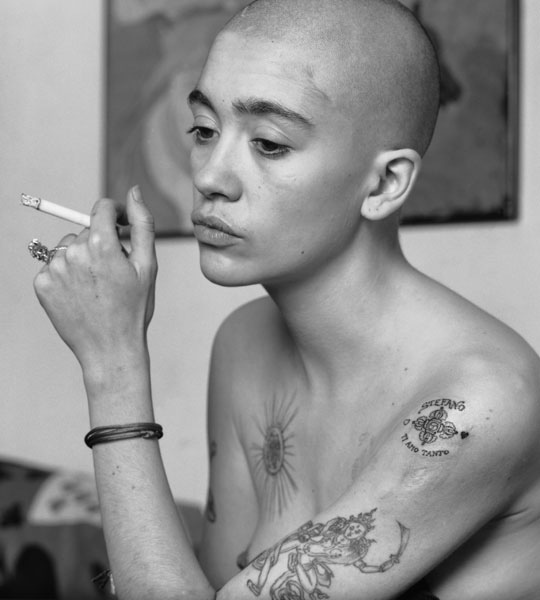 His work has reached different countries and has been praised by publications such as Vogue, British Journal of Photography or Vanity Fair. A motorcycle and portrait lover, his Leica and Hasselblad cameras have immortalized important national and international artists. He has always been inspired by bikes, tattoos, music and the night.



He defines his portraits as a confrontation with his own model. Garcia-Alix is one of the leading figures of the movement known as La Movida Madrileña leaving behind well-known and powerful images of this cultural movement's youth. Among its members are some of his friends, who subsequently have become renowned personalities in different fields: Pedro Almodóvar, Rossy de Palma, Emma Suárez, Camarón de la Isla and many others. Often violently shameless, his works are recurrently raw and naked portraits. They are often considered to be overreactions but their expressive power and graphic effectiveness is undeniable.



García-Alix has devoted his entire career to black and white photography as personal and social documentation. Since his long stays in France and China in 2007 and 2008, he has been experimenting with video by documenting his images accompanied by his own texts and voice.









At the beginning it was the idea of building a small arts library. Then, little by little, the commitment to share it.
Choice, preference, ignorance, evidence, all assumed.
A desire to discover, an encouragement to remember. Sometimes.


shotnlust copyright © All rights reserved.